Bhutan trip changed my life.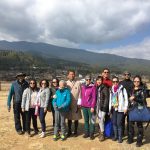 Bhutan trip changed my life.
It was such an amazing experience to go to the place that is so pure and peaceful, spiritually and physically.
And my biggest appreciation goes to Bhutan Sky Travels team who are not just very capable of accommodate us with great accommodation and delicious food ( I gained 5 kilos while in Bhutan) , but also with great broad knowledge about Bhutan and Buddhism.
What makes me grateful everytime is the hospitality of the tour people from Sky Travels and a real example of Buddhism teachings. It made me realize that practice spiritual life is not separated from our daily life.
Thank you so much Bhutan Sky Travles for being my best companion while in Bhutan, thank you for teaching me the greatest lessons, appreciated it so much.
Beyond greatful,
*Mira Hoeng.
Mira Hoeng
Three times visiting and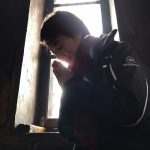 Three times visiting and exploring Bhutan was indeed precious journeys for me. Witnessing such beautiful country with their people that is still very rich in culture and values, was one of the precious experience…. not to mention the inner journey I experienced since the first time i landed my feet in Paro airport until the end of the trip and the journey continue until now… So many beautiful views to see and remember but also so many lessons and values brought back to apply in my daily life. It was such an unforgetable journeys.
Thank you Tshering for those three amazing trips which were full with joy and deep insights.
***honestly i found it was so hard to describe what I experienced in a paragraph with my limited vocabulary…
Bottomline, go experience yourself, your own journey and choose the right and experienced travel agent which will take care not only accommodation but the one which show you more beyond the beautiful look of Bhutan… but the values and the teachings that embodieds in their people's life there… Let it be your eye and heart opener trip which leads to life transforming journey 🙏
Betty Salim
We went to Bhutan in
We went to Bhutan in February 2017 with SKY Travels. It was not only wonderful journey but also enriching. They really know what they're talking about, the history, the culture, the people. Humble, passionate and compassionate.
They took a good care of us as if we are family. They make us feel like home away from home. 🙏🙏🙏
Always pray for you guys
Anastasia
At the beginning for this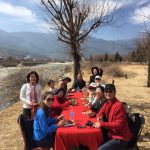 At the beginning for this year, we experienced the amazing Bhutan trip with Skytravels with an unforgettable lifetime .
Skytravels took care everything for us since we arrive in the airport till we leave. Transportation and accommodation provided with great pricing and quality. They brought us to local restaurant to try delicacies to feel the life of Bhutanese people. Looking for Bhutanese goodies? Dont worry, they will give advice on pricing and quality also.
Thanks Skytravels for the great memory
.
Sofian Halimwe we
A journey with Sky Travels
A journey with Sky Travels Bhutan has been the best experience that has ever happened to me. So much so that I have gone in 7 trips in the last six years with Sky Travels, and all of them are priceless and unforgettable.
The founder, Tshering Jamtsho always come and lead the tour. He is a compassionate, kind and loving person that I have had the previllage to meet in this lifetime.
Having more than ten years of experience in tours and travels, and his great knowledge in Buddhist teachings and untold wisdom, I would choose no other to lead my spiritual 'journeys'.
Highly Recommended !!
Adriawan Soekandar
The trip was well organized,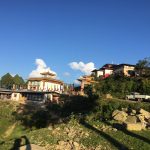 The trip was well organized, every information provided from the very beginning of my contact with SKY Travels was excellent and perfect, guide was knowledgeable about the history and culture and driver menuvored the Himalayan hairpin bend roads with patience and carefulness.
John
I was fortunate enough to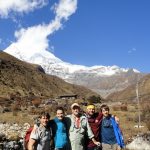 I was fortunate enough to visit Bhutan with some family a few years ago, and we went with Bhutan Sky Travels. I can not recommend Tshering and his team more highly! They were absolutely wonderful from start to finish. While we were visiting towns and monasteries Tshering was incredibly knowledgeable and clearly very well connected in the community.
During the trekking portion of our trip I knew that he was making smart, safe decisions and that he was determined to make sure we all had a terrific experience. I am a bit of a picky eater, so during the trek he was worried I wasn't getting enough nourishment. His team altered the menu for me mid-trip, and on the final day he even sent a team member running up ahead, where he went and picked up a pizza from the only pizzeria in the country (quite a distance away from our exit point) as a celebratory surprise for finishing the trek.
This type of conscientiousness is impossible to quantify. And that is just one example. I haven't seen Tshering for years, since that trip, and I still consider him a friend because of how much he gave to us while in Bhutan. It was honestly the best adventure I've ever been on, and Bhutan Sky Travels is the reason why.
Gus O'Keefe
I went on a trip
I went on a trip to Bhutan with Spirit Tours and Tshering in 2014. What a great trip. We were well taken care of and Tshering was a font of information on Bhutan and Tibetan Buddhism. I swear he knows everybody in the country. We met lamas and one was an incarnation of one of the Giru Rimpache's 25 followers. He found something fun and interesting for those of us who did not want to walk up to the Tiger's Nest. We were welcome to do ritual in the temples and learn about Bhutan's wonderful culture and religion as participants not just spectators.
We traveled in two vans that were clean and in good working condition with friendly English speaking drivers.
Linda Robinett
Thumbs up!My Bhutan trip was
Thumbs up!
My Bhutan trip was nothing but Awesome. Sky travel did excellent job in bringing a true experience of Bhutan. Professional and highly knowledgeable.
Recommended!
Satya Denanta
I have so many happy
I have so many happy memories of my time in Bhutan and I would love to return. I felt very well taken care of and was also deeply touched on several occasions to witness the compassion shown by Tshering to people of Bhutan.
Pamela Jasper
It was great to travel
It was great to travel with Sky Travels for our pilgrimage. Tshering & his excellent team of drivers & guides were knowledgable & very well organised at all times.
It was a privilege to experience your country with you. Thank you for all your professionalism, kindness & patience.
Barry Patterson
In March of 2017 I
In March of 2017 I was very blessed to have experienced a trip to Bhutan with Sky Travels. I'm from the Bay Area, California and as you can imagine there was a lot of new experiences to be had!
The lodging was always wonderful, food was excellent but what really set my experience apart was the level of kindship and open heartedness we encountered by every single guide; they quickly become our patient friends.
One moment joking about how they think I should try yak milk because I ask so many questions (with mischievous smiles), to teaching me greetings Dzongkha (which I probably was terrible at), singing Karaoke in town (my request), helping us negotiate because Americans are terrible at it, sharing meals and teaching us cultural lessons passed down from Buddhism or specific to Bhutan historically.
Beyond the love they have for those under their care and the protectiveness, patience they clearly exhibit you'll be honored to unique glimpses into Bhutanese life and honored with behind the scenes tours because this company is well connected and honored by just about all the folks that have influence wherever you are.
Please be sure to honor the privilege they grant and be humble for the life changing experience you have!
Finally, just to illustrate what kind of people work at Sky Travels… Our last night in Bhutan it snowed and despite promises this snow stuck.. On schedule the team loaded the vans and luggage and all of us headed to the Paro Airport. At that time most other companies would have said "see ya friends" they had served their time and were probably exhausted and ready to see their families. Instead, Tshering from Aky Travels kept the vans waiting nearby in case all flights were canceled; which indeed they were…. did I meantion the storm was so severe that the power in the whole town was out/very rare. So they loaded us back onto the bus and took us back to the same fancy hotel we'd just came from and arrange for about 30 of us to have lodging unexpectedly!
So we spent a magical day high up in the himmilayans, snowed in, at a hotel which had generators they used for meals, we played games and at night used candles to light the way, snowball fights in the from all day. They made what could have been a day stuck in a relatively very small airport a surprise day of joy, connectedness and friendship. That's integrity!
Did I mean room you're soul will be enriched by the various monestaries, convents, temples, shrines many of which are ancient.
I am still so blessed to have gone and I sometimes wonder how I could have deserved such an experience in this life.
Highly, highly recommend.
Michael Toney
Best Services with Sincerity and
Best Services with Sincerity and Warm Heart 🙏🏻
Sky Bhutan treat their guests from the heart ❤️
I have been using many tour operator around the world but no one treat the guest like Mr. Tshering Jamstho.
The personal touch, the knowledge and he really taking care all of his clients.
Highly recommended!!!!!
Devi Chan
First touchdown to Paro airport,
First touchdown to Paro airport, Bhutan, I was super excited as I had no expectations at all. Skytravels have provided great recommendation in accommodations, food and amazing insights in Buddhist teaching. We were so lucky to be guided by Tshering Jamstho, the founder of Skytravel, who had all the connections to access even some of the oldest temple in Bhutan and would try his best to accommodate everyone of us. He took us to some sacred places where we can expand our learning experience and receives blessings. The bus rides across the cities are always so smooth and comfortable.
If you are looking for a unique spiritual journey, I highly recommend Skytravel as your travel companion. Thank you for the wonderful moment.
Michelle
I have never felt more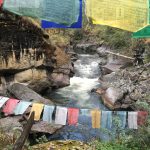 I have never felt more taken care of on a trip than with Tshering and Sky Travels. It was my first time in Asia and my first time in Bhutan, and Sky Travels thought of and managed EVERY detail. Whether it was lodging, food, transportation, ATMs, cultural and spiritual sites, everything surpassed my expectations and at some point, I just realized I could relax and really BE in Bhutan. Thank you to Tshering and all of his incredible guides for their compassion, kindness, intelligence and organization. It was the trip of a lifetime.
Jason Gruhl
I visited Bhutan with Sky
I visited Bhutan with Sky Travels and Spirit Tours in 2015. It was one of the best trips of my life. Tshering treated us like his treasured family and taught us about Buddhism and Bhutan's history and culture. We participated in rituals and spun prayer wheels, we hiked and took in the most amazing views. We got to visit a monk in his cell and he gave us tea! The food was memorable, fresh and beautifully prepared. The hike up to the ancient Tiger's Nest monastery was a challenge, but we all made it and it was so worth it! The Himalayas were spectacular, the drivers were all wonderful, and I have friends from that trip that I still keep in touch with. It was a rich, gorgeous, meaningful experience and I am so grateful to Sky Tours for making it a perfect joy to travel in Bhutan.
Alison
Bhutan is an incredible and
Bhutan is an incredible and unique place to visit and Tshering is the best tour guide you can imagine! Our needs were always taken care of, and he ensured that all our interests were met. Because of Tshering's knowledge and deep connections all over Bhutan, we felt at home wherever we went. It was a memorable and incredible trip!
Beth Lee-Herbert
Tsering and his team are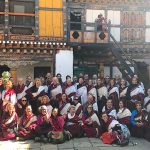 Tsering and his team are amazing!! Our group included 65 people from all parts of the world, a huge age range and our trip was seamless. Thanks to these phenomenal professionals, everyone's needs, wants and desires were met in an effortless way. At times, I am not sure how that even happened but it did. The guides have incredible knowledge about all aspects of Bhutan from the flora and fauna, history, politics, religious ceremonies and sites, I could go on and on. I highly recommend Sky Travels and will use them again when I return. Thank you Tsering, Sangye and the rest of the gang! You're the BEST!
Julie Levin
We have been visiting Bhutan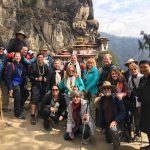 We have been visiting Bhutan for 8 years now and Bhutan Sky Travels is heads above any other Bhutan tour companies.
We always have people from other tours come over to listen to Tshering when he is explaining a site or the religion.
Not going with Sky Travels is really a big mistake if you want to see the real Bhutan.
Thanks Sky Travels see you again next year
Jim Cramer
Sky Travels are great to
Sky Travels are great to work with. We booked a trip for a family member but they developed a medical issue that prevented them from going. Sky Travels was very gracious and worked hard to ensure we got a refund.
Thanks – and we hope to be able to book a replacement trip soon!
Erik Dryburgh
Tshering and his team accomplished
Tshering and his team accomplished the enormous task of organizing a life-changing pilgrimage for 60 pilgrims led by Lama Tsultrim Allione in 2017.
We went to remote parts in Eastern Bhutan. Tshering and the team went above and beyond to make this most comfortable for everyone involved setting up a camp with kitchen, camp showers, bath tubs – the equipment for which had to be brought in from Paro, several days by car.
All the guides were wonderful, knowledgable and responsible and helped keeping track of 60 people and keeping them happy.
The group had an amazing time in Bhutan. Many would love to go back and relive again the magic of Bhutan that had revealed itself to us.
Thank you all for making this happen!
Ulrike Jaklin
I want to offer infinite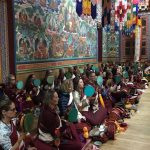 I want to offer infinite praise and gratitude to Sky Travels and to Tshering Jamtsho. In 2017 I traveled with my teacher Lama Tsultrim Alliione and a group of 65 people to sacred places in Bhutan, with Tshering's skillful organization and guidance. I recently had the experience of leading a much smaller group of people on a tour in Italy and all of a sudden, in retrospect, I developed EVEN MORE appreciation, admiration, and respect for what Tshering managed in Bhutan SO SKILLFULLY with our large group of people. I wish to thank him again, from the bottom of my heart, for keeping us safe, for providing us with amazing opportunities, for supporting our practice, and for his kindness, his generous heart, and for his mindful attention to so many details. May his kindness return to him ten thousandfold!
I sincerely recommend Sky Travel to everyone. And Bhutan is a treasure.
Shirsten Lundblad
When I was 14 I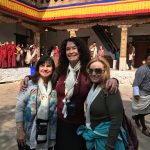 When I was 14 I watched a movie called "Lost Horizon". It was about a hidden village in the Himalayas. Since that time I have had a fascination with that area of the world. I had heard of the country of Bhutan, its people and history and thought that "this is what I have been waiting for". Well, it took me 58 years, but finally my dream came true and I went to Bhutan. Words cannot describe my feelings when I got off the plane. Here I was and it was all I imagined and more. Thank you so much Tshering for helping make my dream come true.
JoAnna Lands
JoAnna Lands
OMG! This trip was absolutely
OMG! This trip was absolutely the best! I can't begin to explain how wonderful of an experience this was.
I would highly recommend Sky Travels! The team was extremely knowledgeable and made certain this was a special trip for myself and my travel companions. They went out of their way to make each moment unique and precious!
Go on this trip! You won't regret it!
Sondra Achimon
Bhutan was exactly what I've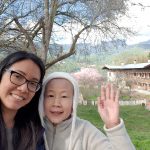 Bhutan was exactly what I've been looking for. I've been to many Buddhist countries but I did not get the personal touch until Bhutan. I felt blessing everywhere I went in Bhutan and a sense of peace. 10 days of peace, healthy air and beauty all around. Mr Tshering and Ngawang from Sky Travels team went over and beyond my expectation. I look forward to visiting again.
Jane Nawilis
Why you should choose the
Why you should choose the right tour like Bhutan Skytravel?
They know exactly the history behind each of every places, they are close to the gate keeper, which means every single detail of the trip were very well managed.
Your luggage(mental and material) will safely be carried comfortably. They have very warm hearted that could melt you down. They will take care of your food incredibly well, and of course you just need to chew it slowly, enjoy each of every moment with the tour, then you realised the time flies so fast, and you don't want to go anywhere but to stay there. Because they treat you incredibly sincere like you in Heaven/Pureland/Nirvana or Wherever. (When you reached there, you know you have arrive)
It's beyond expectation, it really takes you to the sky like never before.
I highly recommend EVERYONE to take a tour with Bhutan Skytravel because as a quote said:
"Once the travel bug bites there is no known antidote, and I know that I shall be happily infected for the rest of my life."
Sincerely happy and satisfied traveller,
Yenche
We have been traveling with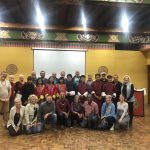 We have been traveling with our groups to Bhutan for 10 years with two journeys a year. Sky Travels has been our partner and Tsherimg Jamtsho the founder of Sky Travels is the what really makes our tours a success. His knowledge of the religion and his connections take our tours above and beyond any other Bhutanese tour company .
If you travel to Bhutan and don't use Sky Travels you are really not seeing the real Bhutan that Tsherimg knows. Sky travels lives and breathes Bhutan .
I highly recommend Sky Travels
Jim Cramer
Founder Spirit Tours
Jim Cramer
I was on a pilgrimage
I was on a pilgrimage with my sangha, Tara Mandala. We were very fortunate to travel with Sky Travels. Tshering Jamtsho understood what we wanted to see and experience: both Buddhist culture and the natural wonders of this beautiful country. We felt very lucky to have connected with him!
Ellen Ziu
What an extraordinary experience! Our
What an extraordinary experience! Our Buddhist pilgrimage to Bhutan was guided by Tshering Jamtsho and Bhutan Sky Travels, and I can't imagine a better journey. Tshering took us to places we never would have found on our own. He is warm, compassionate, and very knowledgeable about his beautiful country. He knows the religion, the flora and fauna, and where to eat — whether at your campground or in a welcoming restaurant.
Your best choice for a guide to this remote, beautiful and inspiring place!
Ellen Ziegler
Ellen Ziegler
Tshering went above and
Tshering went above and beyond to guide our group on a remote pilgrimage to places not easily accessible in Bhutan–along with a fantastic team of drivers for the bus and van and a team of incredibly talented cooks! The team are johnny on the spot when you need anything and we even had homemade cakes, biscuits and tea in remote areas. As an art history major with a strong interest in Tibetan Buddhism, I especially appreciate Tshering's encyclopedic knowledge of all the temples and his ability to lecture on the paintings and statues we're seeing and tell the story of each one. Tsering has all the right connections to get permission to enter temples not everyone is allowed to go, provided everyone in the group is respectful and appropriately dressed. He even brought us to the home of a highly respected Buddhist teacher. He's also an enthusiastic bird watcher and we stopped to see gorgeous birds! Our trip was perfect from beginning to end!
Becca
Just completed a Buddhist pilgrimage
Just completed a Buddhist pilgrimage to remote parts of Bhutan under the skillful coordination and guidance of Tshering Jamtsho, founder of Bhutan Sky Travels. Truly a leader in the tourism field, Tshering masterminded the journey into a series of wonderful opportunities and unimagined surprises. My personal requests were magically transformed into reality. The entire Bhutan Sky Travels team offered topmost professional services with care and good natured humor making the trip flow with ease. You will be incredibly pleased with your decision to visit Bhutan with Bhutan Sky Travels.
Karen Greenspan
Sky Travels and Tshering-la gave
Sky Travels and Tshering-la gave us the most incredible pilgramage experience. Because we travelled to the far east, the logistics must have been challenging for him. Every single meal was incredibly delicious and all the hotels he arranged were very nice. He and his associates are all so kind and helpful. We had magical experiences at each temple we visited. I could say so much more, but I highly recommend Sky Travels and Tshering, particularly if you are traveling to Bhutan with an interest in Buddhism and spirituality.
Heather Siegel
This was a wonderful trip
This was a wonderful trip and an amazing tour company. His drivers were the absolute best: I never once felt like I was in any danger, despite the steep drop off on one side sometimes. The drivers spoke English and were very kind. One of our group lost an earbud at a waterfall, and our driver stopped there on the way back and he miraculously found it! (A bunch of us were looking.) The food on the tour was excellent, with either a home cooked Chinese-Indian buffet every day from his staff, or we would stop at restaurants for the same. They thought of everything and were very kind. Tshering really knows Buddhist iconography and could tell us who was in the murals. He also kept us from accidentally being disrespectful (for example, in one temple, he told us to not sit on the cushions on the floor because those were reserved for the high monks. As we walked around admiring the iconography, other tourists came in and…yep, sat on the cushions on the floor.) 10/10, would travel with him again.
Amy Hanson
Miraculous! I truly felt very
Miraculous!
I truly felt very blessed to be on a pilgrimage to Bhutan under the care of Tshering Jamtsho and his amazing, hardworking team at Sky Travels. Tshering~la was an excellent guide with all his years of experience, knowledge and wisdom. I bow in great gratitude and awe!
Barbara Gach
Traveling with the practitioners
Traveling with the practitioners from Tara Mandala in the Spring of 2023, Tshering and team were attentive and prepared for everything we might need. On a pilgrimage such as ours flexibility is key. The team smoothly addressed any contingency and even found the means for us to stay at Druk Zangri Kahmar an extra day. Tshering and crew were a wealth of knowledge on everything from history and language to botany and birds, and of course Tibetan Buddhist Practice. Many thanks for the trip of a lifetime.
Andrea Powers
Bhutan is a wonderful place
Bhutan is a wonderful place to visit – the landscape is breathtaking, architecture is unique and in harmony with the landscape, and the art is creative with a link between the past and the future. Bhutan is also a place to experience a very different way of living – Buddhism is integrated into the Bhutanese culture at all levels and the positive impacts are evidence.
Sky Travels allowed me enjoy my trip to the fullest – attention to details was a time saver; emergency preparedness and knowledge meant care was provided promptly and of high quality; well thought out scheduling maximized our experiences on site; and accommodations provided were comfortable and memorable.
My special thanks to our guide Karma and his team. They took care of us through some very difficult conditions. And they always showed good humility and with strong fortitude. They are knowledgeable, capable, and tireless. I highly recommend Sky Travels for anyone planning a trip to Bhutan.
Peter Wu