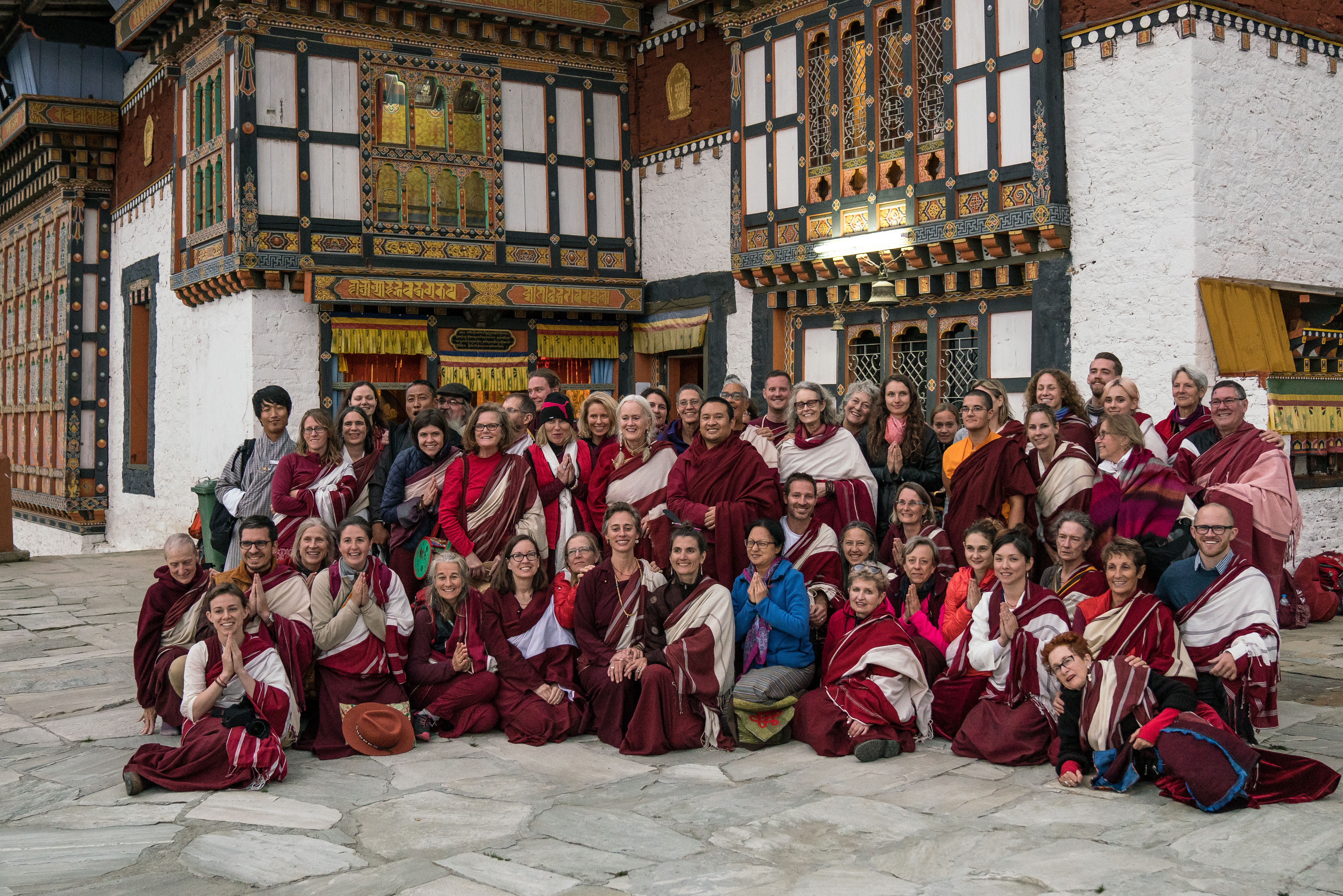 Tshering and his team accomplished the enormous task of organizing a life-changing pilgrimage for 60 pilgrims led by Lama Tsultrim Allione in 2017.
We went to remote parts in Eastern Bhutan. Tshering and the team went above and beyond to make this most comfortable for everyone involved setting up a camp with kitchen, camp showers, bath tubs – the equipment for which had to be brought in from Paro, several days by car.
All the guides were wonderful, knowledgable and responsible and helped keeping track of 60 people and keeping them happy.
The group had an amazing time in Bhutan. Many would love to go back and relive again the magic of Bhutan that had revealed itself to us.
Thank you all for making this happen!